Over the last 50 years, vehicle safety technology has come a long way. From the introduction of airbags in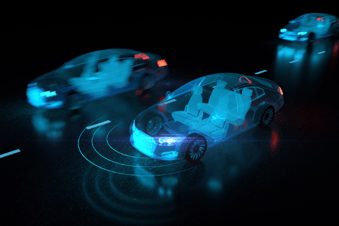 1984 to the incredible sensors, cameras and driver monitoring systems of today, the vehicle itself is getting smarter and much better at keeping occupants safe in the event of a crash.
But, as advanced as today's vehicles are, what happens once a crash has occurred and the occupants need emergency assistance? Beyond the vehicle's current "smart" capabilities, the reality is that the safety ecosystem isn't always able to keep up.
The current emergency systems that connect vehicle occupants with Emergency Call Centers (ECCs) were built in an analog world and have not seen any major improvements or innovations for more than twenty years. Contrast this with how technology has evolved over that same timeframe to a digital world where massive amounts of information can pass instantly.
One of the biggest challenges with the analog infrastructure is that it then necessitates a very manual process of verbally transferring crash incident data and location information to emergency services dispatchers.
Study after study confirms that safety is a primary concern for drivers, but it's also a critical factor for car buyers. A 2018 Statista study showed that 58% of consumers didn't purchase a vehicle they were once considering because it wasn't as safe as other models. Given all of this, as leaders in connected car technology, SiriusXM Connected Vehicles felt compelled to improve upon how drivers get the assistance they need to help save their lives and launched the all-new Advanced Automatic Crash Notification (ACN+) solution in August of 2020.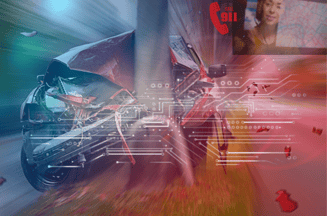 ACN+ radically changes how crash data is reported to ECCs and can save valuable time for dispatchers, first-responders and ultimately, vehicle occupants. With the traditional Automatic Crash Notification service, when a crash occurs a vehicle detects the impact event using a variety of sensors and sends that data to a call center, while simultaneously initiating a voice call to call center agents who can speak with vehicle occupants and determine if they need emergency assistance. If they require help, the call center contacts the ECC associated with the driver's location and verbally relays the details of the incident. This verbal "chain" can lead to errors and delays.
ACN+ marks a major improvement to this system, enabling SiriusXM Connected Vehicle Services to provide crash data digitally and almost instantly—including accident, vehicle, location, customer and, when linked with customer-authorized medical information services, medical data directly to the ECC dispatcher and first responders. By delivering the data digitally instead of verbally, ACN+ improves the communication flow and removes the possibility for human error. First responders can now receive critical information, allowing them to make more informed decisions before they arrive on scene, to help provide better response.
One of the compelling values of the new service to OEMs is its ability to be deployed to vehicles already on the road. A common challenge in launching new connected car services is that they require tight integration into the vehicle which means launching becomes tied to the vehicle design/manufacturing cycle, generally a multi-year process.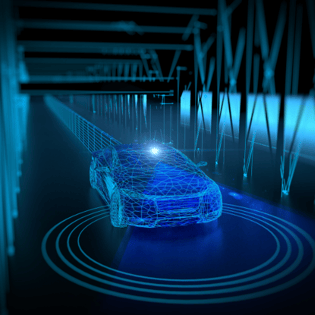 ACN+ can work with any connected vehicle on the road today, as the data delivery requires no change to vehicle functionality and does not require ECCs to update their infrastructure to support it. Further, this new service is platform-agnostic, working not only with SiriusXM Connected Vehicle Services' call centers, but with any other partner call centers that an OEM currently uses with minimal integration requirements.
ACN+ is currently live, on select Jeep, Chrysler, Dodge, Ram and Alfa Romeo models with additional announcements of OEM adopters coming soon.
Through an exclusive relationship with RapidSOS, the emergency technology company that connects millions of devices to ECCs, SiriusXM Connected Vehicle Services is able to deliver incident data directly to over 4,800 ECCs across the country, covering more than 92% of the US population.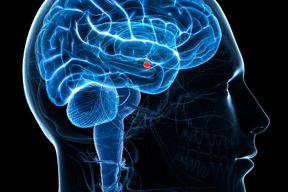 With a linked personal account, this collaboration leverages key medical data from providers such as MedicAlert to securely share specific customer health data directly to ECCs. This can be vital for people with pre-existing conditions or certain medications—especially if they become unresponsive or even forgetful in the event of an emergency, preparing and supporting first responders before they even arrive.
ACN+ is a critical and substantial improvement to a technology of yesterday, now utilizing the wide-reaching network of SiriusXM Connected Vehicles.
To learn more about how ACN+ can benefit your customers, contact innovation@siriusxmcvs.com